Explore online exhibitions curated from artwork from the AFA collection supported through the Fellowship for Emerging Curators. You may view through either the AFA website or Google Arts & Culture.
View online exhibitions
Current online exhibitions were curated in 2015. See all AFA curated online exhibitions on Google Arts & Culture.
Double Take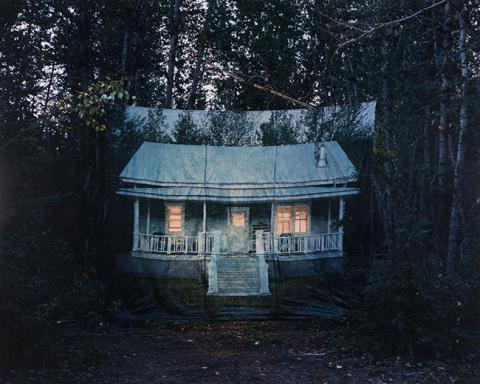 Curated by Shannon Bingeman, this online exhibition explores notions of the uncanny through the work of six contemporary Albertan artists; Kristopher Karklin, Colin Smith, Dan Hudson, Sarah Fuller, Michael Campbell and Greg Payce. Each photograph, sculpture and installation included in the exhibit challenges the audience's perception of logical order by pushing the boundaries between the real and the imagined.
DataLog : Art Encoded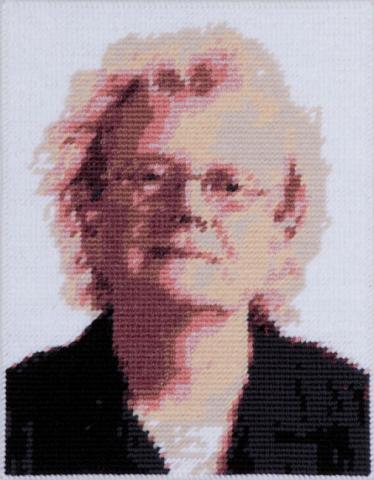 Curated by Jane Edmundson,  this online exhibition explores concepts applicable to the worlds of both art and technology, including: coded meaning, absence/presence, Pointillism, obsolescence and the evolution of visual media. DataLog : Art Encoded fully embraces and uses the resources of the digital realm to exhibit selected artworks from the AFA Collection while discussing the existence of art inside the technological landscape.
About the program
Through the Fellowship for Emerging Curators, the AFA invites individuals and/or groups of individuals to submit a proposal for an online exhibition of Albertan visual art. The program was established in 2014 to:
support the growth and development of curatorial talent
encourage more diverse audiences to engage with the AFA collection
increase virtual access to holdings which may otherwise not be available for traditional exhibitions
The Fellowship for Emerging Curators is intended to bring a new perspective to the artworks and artists featured in the AFA collection.
How can I submit a proposal?
The AFA invites proposals for the fellowship every two years. 
Visit the Emerging Curators Fellowship funding opportunity for the next deadline and more information about how to apply. 
What is Google Arts & Culture?
Google Arts & Culture, also known as the Google Cultural Institute, was launched in 2011, and uploaded 42 exhibits online on October 10, 2012. The platform was designed to make cultural material available and accessible to everyone, and to digitally preserve it to educate and inspire future generations.
Using Google Arts and Culture as an online exhibition platform is intended to create greater exposure for the AFA collection, especially for artworks that cannot be used in regular AFA programming.