Alberta Spotlight: September 10 Concert
Alberta Music, the National Music Centre, CKUA and Stagehand are partnering, with support from the Government of Alberta, to deliver Alberta Spotlight, a weekly online concert series featuring Alberta musicians. The funding will go directly to Alberta artists who will be performing.
Concerts will be streamed every week on Thursday at 4:30 p.m. on the CKUA radio network.
Artists performing on September 10
John Wort Hannam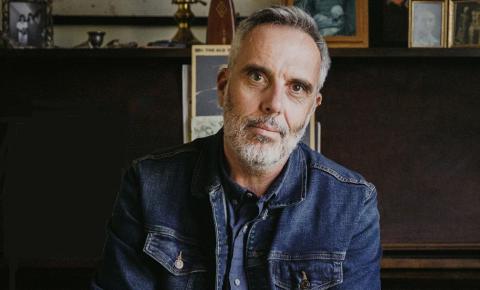 In 2001, John Wort Hannam quit his teaching job and spent 10 months depleting his savings while sat at his kitchen table, wearing a lucky hat, writing his first ten songs. Those songs would become his first recording Pocket Full Of Holes, released in 2003.
Eighteen years later, the Alberta musician is working on his eighth full-length recording and has a few feathers in that lucky hat for his first seven offerings. Feathers that include a JUNO nomination, a Canadian Folk Music Award for Best Album of the Year, A CBC Galaxie Rising Star Award, a Kerrville Texas New Folk win, and numerous Western Canadian Music Award and Canadian Folk Music Award nominations.
Recent years have seen a great deal of change in John's life – becoming a Dad, a move to the big city (Lethbridge), a marital reckoning, and overcoming a long, deep bout of depression with episodes of losing his singing voice. But John has emerged a better songwriter, a better singer, and a better player. John has further found his lyrical style and has landed squarely on his niche in the folk/roots world. He's spent years learning the craft of songwriting and is taking those tools to write some of his most personal songs. He has, quite literally, found his voice.
Riell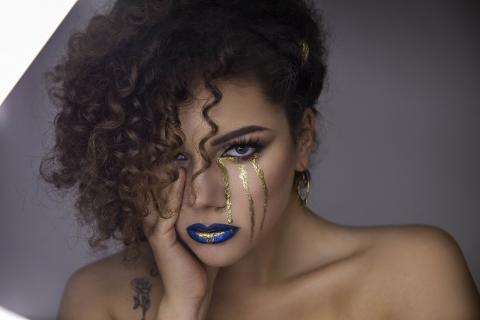 RIELL is an internationally touring and Top 40 charting Dance Pop artist, songwriter, and topliner from Canada. She shares her obsession with raw experience and adventures from around the globe, creating an innovative mix of artists like Halsey, The Weeknd, and Anne Marie. RIELL is set to release her 7-track debut album, PARADISE, which revolves around themes of self-exploration, an obsession with hardship and the impact of perspective on reality. The project was written and developed over a period of two years while touring around the world, coming to fruition in places like England, Costa Rica, India and Canada. Produced by Robbie Townsend, Biometrix and featuring M.I.M.E., the project will be released as a visual album with five full length music videos created in Toronto, ON. PARADISE is set to be released worldwide throughout 2020.
In addition to her upcoming solo debut, RIELL is a highly sought after topliner and vocalist in the EDM scene. She is currently working with popular EDM producers such as Egzod, Besomorph, and Unknown Brain (1.5 million monthly listeners). In the past year, her feature work has accumulated over 20 million streams, 50+ million views, landed spots on prominent Spotify curated playlists, been supported by prominent DJ's such as The Chainsmokers and Martin Garrix, and has been a part of notable compilation albums such as NCS: ELEVATE (2019). Her collaborations have also received national radio play in France and Belgium as well as college radio play in England, Germany, and Canada. RIELL has charted over 75 times across North America, South America, Europe, Asia, and Africa with her top track hitting #1 in Taiwan in the Electronic charts for her collaboration, "Take It", with Unknown Brain and ThatBehavior. She has also secured an international ad campaign as the soundtrack for Makeup Revolution and Alexis Stone's product launch released on September 13, 2019. Her current and upcoming collaboration releases can be found through labels such as NCS, Trap Nation, Soave Records, and Nightblue Music.
Her energetic live show, complete with emotional, haunting vocals and relatable lyrics, has taken her on three international tours spanning Europe, Africa, Asia, and Canada. In addition to touring, RIELL has received first prize in the USA Songwriting Competition in the Dance/Electronic category in 2019, the Bell Media Prize through Canada's Music Incubator in 2018, became a three-time semi-finalist in the International Songwriting Competition in 2018 and 2020, and two-time semi-finalist Unsigned Only in 2019. RIELL has an extensive music background having completed her Grade 10 RCM for piano as well as a Bachelor of Music in Voice.
Lyrique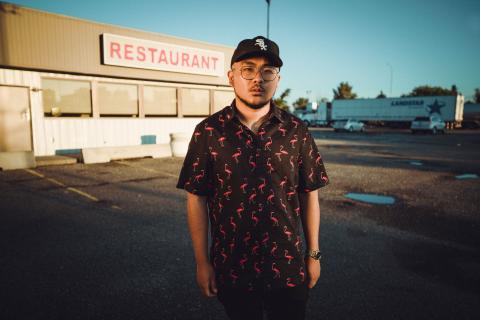 Lyrique is a Filipino Canadian immigrant who fuses flows and melodies with soulful beats.
He immigrated to Canada under the live in nanny program and was able to become a Canadian permanent resident under the said program.
His style is highly influenced by artists such as Biggie Smalls, Dom Kennedy, The Game, OutKast and Erykah Badu to name a few. Lyrique is also backed by Red Bull 3styles champion DJ C-Sik. Lyrique has also been featured on publications such as Complex Magazine, MTV Asia, CBC radio, BeatRoute Magazine and HipHop Canada to name a few. And has performed on festivals such as The Fusion Music Festival, Sled Island and The K-days Music Festival.
Currently Lyrique is working on his debut album to be released this September.
Wares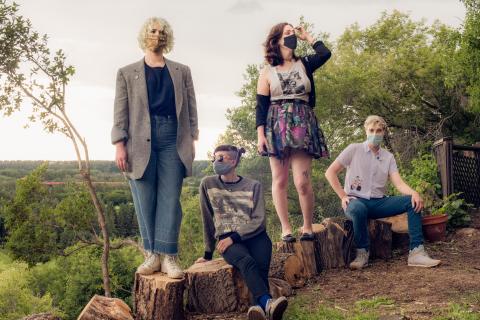 While previous Wares releases have flickered with a slow burn, Survival, the bands latest album available through Mint Records, lights the fuse from ominous to explosive in its first 60 seconds. Edmonton's Cassia Hardy blazes through riff-wielding indie-rock symphonies for anyone striving to stay alive and create a brighter future. By sharing her own journey towards hope, she hopes to light a path for anyone lost in the dark. As Hardy tells it, "this record is dedicated to decolonial activists, anti-fascist agitators, and prairie queers fighting for community and a better life."
Mouraine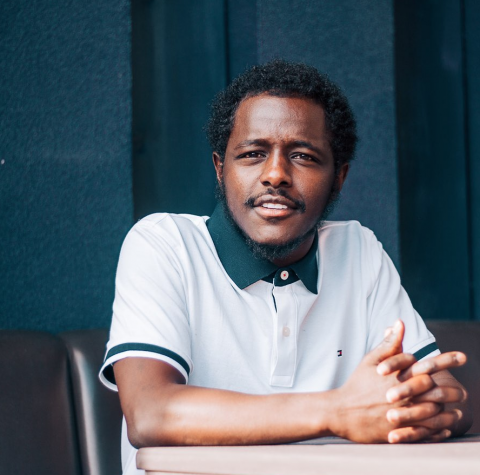 Edmonton Music Awards Nominee & Telus Storyhive Grant recipient Mouraine has established himself as one of Canada's most promising upcoming artists.
The concert is streamed on September 10, but videos from all performances are available to view on CKUA's website. 
Stream on CKUA