View above image in high resolution.
See above infographic in French. 
On April 25, 2019, Statistics Canada released Culture Satellite Account (CSA) updated economic data for the Canadian arts, culture and sport sectors from 2013 – 2017.
The CSA is an accounting framework that measures the economic importance of culture and sport in the Canadian economy in terms of output, gross domestic product (GDP) and employment, and is supported in part by the Government of Alberta.
In 2017, culture goods and services contributed $5.3 billion to Alberta's GDP, the fourth highest among the provinces. Like most industries across Alberta, the culture sector saw a slight decrease in total GDP in 2015-2017. However, over the long term, both sectors continue to show growth.  
From 2010 to 2017, Alberta's culture GDP increased overall by 16 per cent, for a total of $5.3 billion in 2017:
of the culture GDP, the largest growth was observed for live performance (60 per cent growth)
Additionally, Alberta's culture sector provided a total of 53,739 jobs in 2017.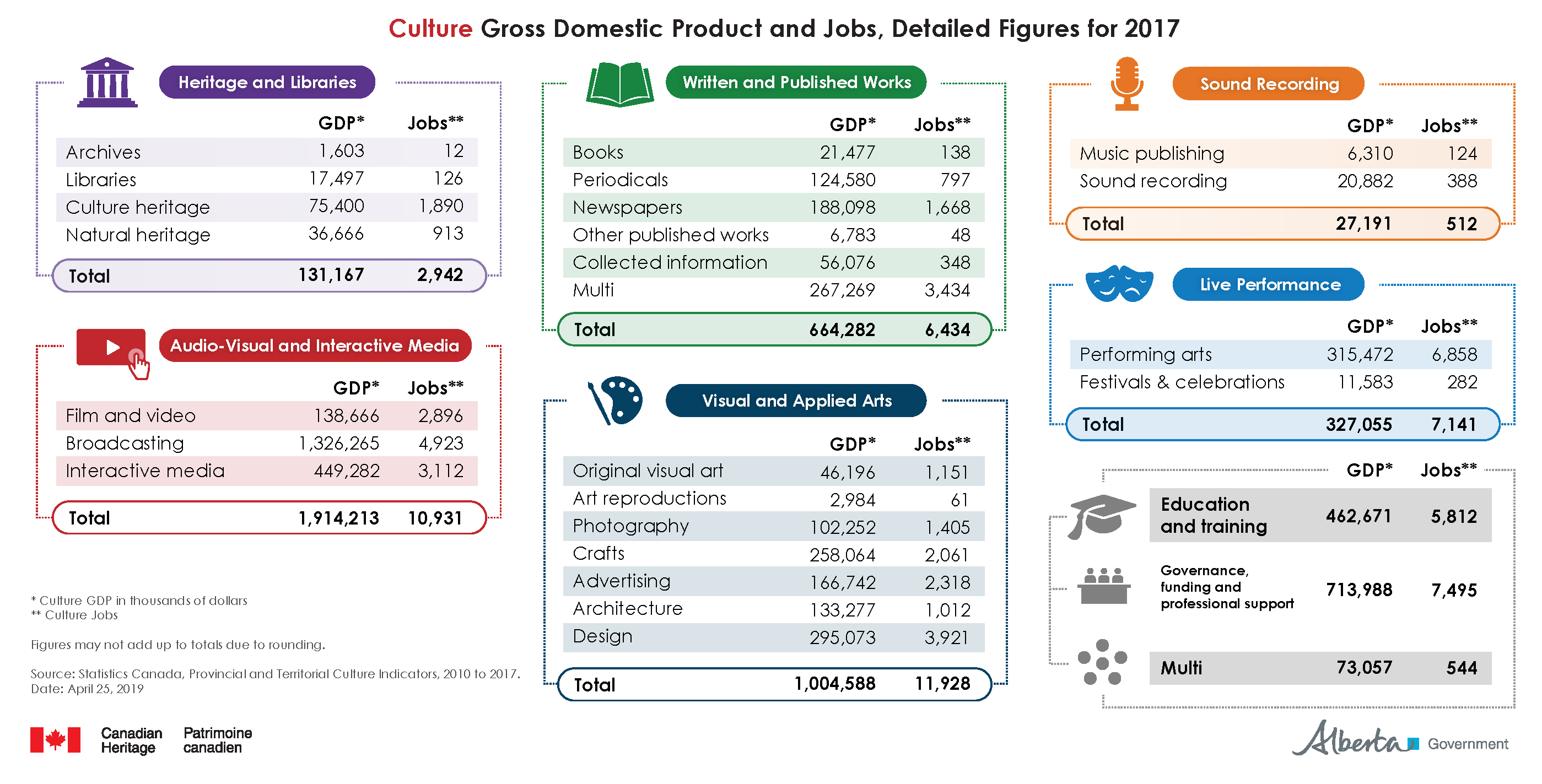 See above infographic in French. 
Alberta's arts community makes important contributions to the overall economic impact of the province's culture sector. Through strong and stable funding through the Government of Alberta, the Alberta Foundation for the Arts will continue to support artistic activity across the province to improve Albertan's quality of life and contribute to the diversification of Alberta's economy.
Read the full report