Alberta Spotlight: September 24 Concert
Alberta Music, the National Music Centre, CKUA and Stagehand are partnering, with support from the Government of Alberta, to deliver Alberta Spotlight, a weekly online concert series featuring Alberta musicians. The funding will go directly to Alberta artists who will be performing.
Concerts will be streamed every week on Thursday at 4:30 p.m. on the CKUA radio network.
Artists performing on September 24
Bebe Buckskin | @BebeBuckskin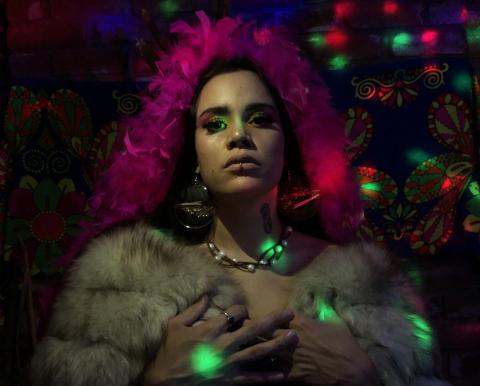 The honeyed snarl of Metis/Cree artist Bebe Buckskin is a reckoning force. Somewhere between acid-laced vintage rock and the contemporary protest of her fearless roots, we find this powerful songstress cutting an impressive swath. Substantially experienced as a songwriter and performer, she now finds herself on a momentous upswing, and ready for the climb.
With multiple chart-successes on the Indigenous Music Countdown, Buckskin is no stranger to creating, releasing and working her unique music. Her sophomore EP, "Asiskiy" which means "Earth" in Cree, is a 5 track EP and was recorded at Dog in The Window Records in Calgary, engineered by Derek Pulliam. Set for an April 2020 release, "Asisky" is already highly awaited from the Western Canadian Music Community.
Yves Jarvis  | @yvesjarvis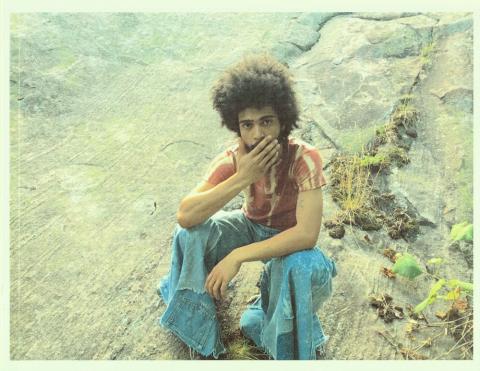 On Sundry Rock Song Stock, Yves Jarvis continues to refine his creative approach to the core of his being, where music and life intertwine in harmonious fashion. The latest album from the Montreal-based musician fuses genre elements into a symbiotic relationship where wistful folk, tender R&B, pastoral prog, and musique concrète experiments feed into one another to grow lush new forms. Though he maintains an air of mystery with his lyrics, Jarvis's whisper-soft words can be interpreted as both deeply personal and politically motivated in ways we haven't heard from him before.
 Resuming the practice of color theory that informed his 2017 album Good Will Come To You (morning yellow optimism) and 2019's The Same But By Different Means (midnight blue contemplation), Sundry Rock Song Stock is infused with the natural state of green. As Jarvis explains, it's the color he most closely connects to his personality, moving beyond an aesthetic attraction into feelings of wildness, boundless energy, and an anti-establishment streak permeating his 23 years on the planet.
Amelie Patterson  | @ameliepmusic
Bow Valley folk-pop songwriter Amelie Patterson is a pop music workhorse with hooks to spare. Her new single, the dazzling alt-pop 'Let Your Trouble Go' is about empathy, and "wishing you could hold a loved one's burden for them," Amelie Patterson describes, making space for a loved one so they can "take the afternoon off." Amelie penned the song in New Orleans in January of 2020 to the beat of French Quarter buskers. By the time she took the idea to producer Ryan Worsely (Dear Rouge, MONOWHALES, Mother Mother) in June, the world was a very different place. Worsely and Patterson took the folk fixations of the song and surrounded it with sprightly strings and a helplessly head-bopping beat. Moments of levity interrupt the cerebral track with vocal modulation and soaring chorus worthy of Imogen Heap.
Amelie has performed alongside Sarah Harmer, Matt Anderson, and Serena Ryder, and has performed at festivals including the Calgary Folk Festival, BlockHeater 2020, and Stampede City Sessions. Amelie is a songwriting tour de force drawing heavy comparisons to indie-folk contemporaries including Arcade Fire, Kathleen Edwards, Begonia, and Feist. Patterson served as the inaugural poet laureate of Banff, Alberta.
The Dungarees | @DungareesBand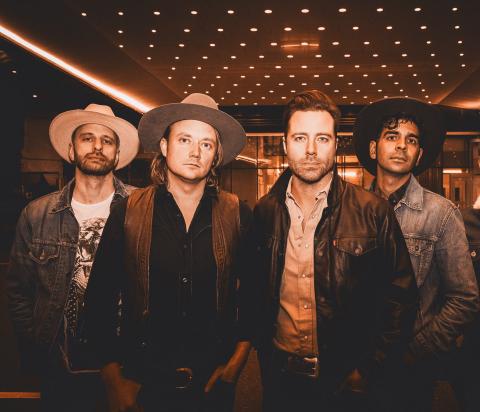 A staple in the Canadian country music scene, The Dungarees have a definitive musical mandate- take the undeniable lyrical styling, soaring telecaster and steel guitar inherent in classic country, and inject it with harmony, modern intensity and pop sensibility to make it all their own.
Nominated for 2 x Canadian Country Music Awards and 2 x Western Canadian Music Awards, The Dungarees are 7 x winners at the Alberta Country Music Association Awards and 6 x winners at the Edmonton Music Awards. With a strong sense of community, The Dungarees host the annual "24-hr Gig-A-Thon" raising over $50,000.00 for the Alberta Cancer Foundation.
Ellen Doty | @EllenDoty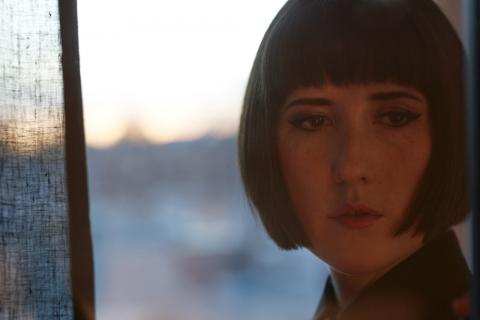 Doty is signed to Toronto-based label Alma Records, and her latest album album "Come Fall" came out on Universal Music in Canada, debuting at #1 on the iTunes Jazz Chart. Doty completed a 16 show Canadian tour, a jazz festival tour, and a tour of Japan with a headline performance at Tokyo Jazz Festival. She is now also signed to Impartmaint Records in Japan. She is currently working on her next album.
The concert is streamed on September 24, but videos from all performances are available to view on CKUA's website. 
Learn more about Alberta Showcase online concert series.