Alberta Spotlight: July 30 Concert
Alberta Music, the National Music Centre, CKUA and Stagehand are partnering, with support from the Government of Alberta, to deliver Alberta Spotlight, a weekly online concert series featuring Alberta musicians. The funding will go directly to Alberta artists who will be performing.
Concerts will be streamed every week on Thursday at 4:30 p.m. on the CKUA radio network.
Artists performing on July 30
Aladean Kheroufi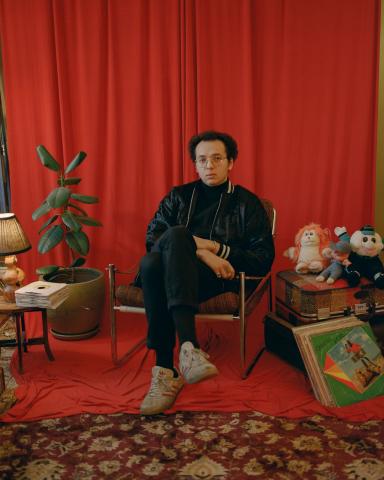 Aladean Kheroufi, a Canadian by way of Algeria, writes songs that are soulful, idiosyncratic and devastating. With a glass half full stubbornness that turns heartbreak into melancholy party anthems.
Astral Swans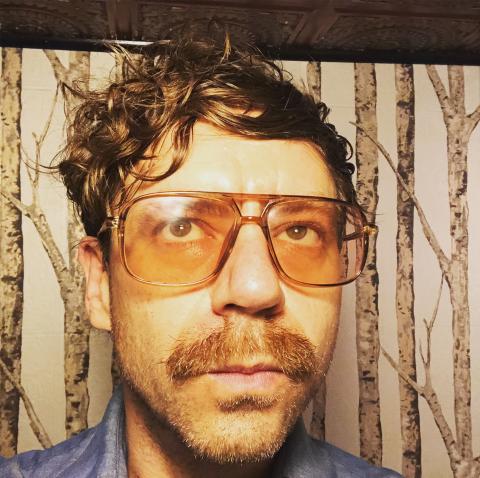 Astral Swans is a Canadian singer-songwriter from Calgary, Alberta, signed to Dan Mangan's Madic Records, an imprint of Arts & Crafts Productions. His music style has been described as "introspective late 60s folk à la Nick Drake filtered through an avant-garde 90s lens". His 2015 album, All My Favorite Singers Are Willie Nelson, was described by VICE as "a stark, beautiful project [...] steeped in 60s psych-folk mythology and loner punk iconography". His latest album, Strange Prison, was released in May 2018. Previously Matthew Swann was a member of Hot Little Rocket and Extra Happy Ghost!!!
Heather Blush & the Uppercuts
Whether playing solo or with her (up to) 5-piece band, Heather Blush performs mostly original music that is witty and engaging. Armed with her unique guitar playing style and a silky voice, she adapts her performance to suit the crowd in the moment. Although original music is her main focus, she can also hold her own for a venue more suited to vocal jazz standards or blues tunes.
Lucette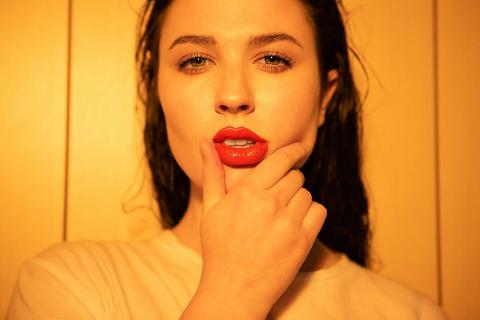 Lucette is the moniker of Canadian artist Lauren Gillis, a soulful and emotive singer self-describing her music as "country infused dream-pop". Her two albums vary from dark folk and southern gothic tales to what Rolling Stone describes as "a bold expansion of Lucette's melodic sensibilities...that avoid the rootsy clichés of Americana music." Deluxe Hotel Room delivers introspective songwriting, piano ballads, and powerful saxophone solos. Lucette's writing has evolved from telling stories to a genuine self-expression of emotions and existential exploration layered with her emotive, velvet voice.
Mariya Stokes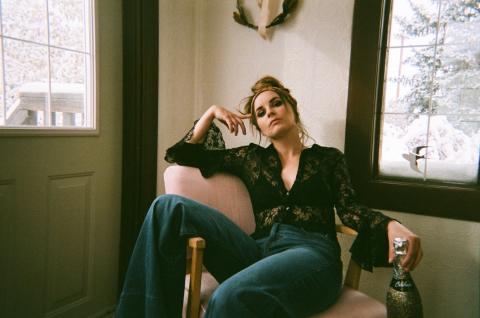 If Kacey Musgraves and Meghan Trainor had a country-soul love-child, the result would be Calgary, Alberta based country artist Mariya Stokes. The Alberta Country Music Associations 2019 Female Artist of the Year introduced herself to the Canadian music scene with two singles in 2019: "Hands on My Body" and "Christmas, Arizona". A seasoned performer, Stokes has opened for acts including Trixie Mattel, Jann Arden, and Jocelyn Alice. Stokes is also passionate about her community, and is an Artist in Residence at the Women's Centre of Calgary for 2020.
The concert is streamed on July 30, but videos from all performances are available to view on CKUA's website. 
Stream on CKUA