Alberta Spotlight: August 27 Concert
Alberta Music, the National Music Centre, CKUA and Stagehand are partnering, with support from the Government of Alberta, to deliver Alberta Spotlight, a weekly online concert series featuring Alberta musicians. The funding will go directly to Alberta artists who will be performing.
Concerts will be streamed every week on Thursday at 4:30 p.m. on the CKUA radio network.
Artists performing on August 27
Devin Cooper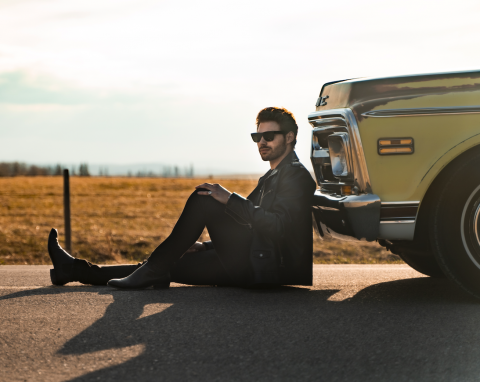 Southern-Rock influenced Country may seem a bit contradictory in the Great White North, but that's exactly where Devin Cooper hangs his hat.
As the son of a motorcycle shop owner and custom car builder, Devin's childhood was filled with opportunities to be creative as he worked alongside his old man. At the age of seven, he began playing guitar and eventually traded in his tool kit for a chance at a career in music. Devin's original music is heavily influenced by the artists he grew up listening to in his dad's shop such as Johnny Cash, Stevie Ray Vaughan, and ZZ Top. Cooper's rock n' roll attitude paired with his thoughtful songwriting make him a trailblazer who continually pushes the boundaries of the country music genre.
Cooper has spent that past three years developing his unique sound. His raw and honest vocals are supported by technical, but captivating guitar playing. He has spent much of the past year developing as a performer and as a songwriter. He has written a total of 150 songs to date (with co-writers in Alberta and Nashville) and has performed 250 times in the last year alone.
Cooper kicked off 2020 with a sold out headlining show in Calgary, AB at the King Eddy. Over the past 3 years, Cooper has performed alongside some of Canada's and America's top talent including Aaron Pritchett, Gord Bamford, and Lou Gramm of Foreigner. In 2019, his performance with the infamous rapper, "Afroman" made national headlines.
After releasing his latest single, "Nothing On You" in April, 2018, Cooper received numerous award nominations. He was nominated for: Male Artist of the Year, Songwriter of the Year (YYC Music Awards), Song of The Year, Video of The Year, Fans Choice (Alberta Country Music Awards), and won Artist of the Year at the Red Deer Entertainment Awards.
Cooper is set to release new music in July 2020 with the help of Juno Award winning producers, Spencer Cheyne and Justin Kudding.
Gisela Romero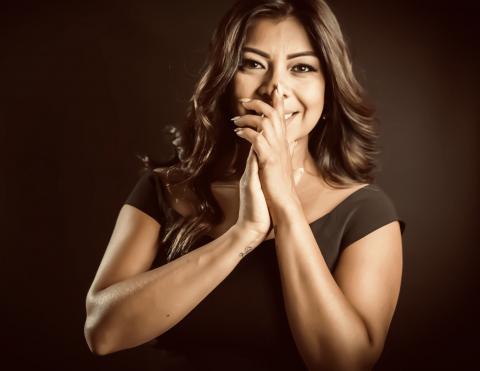 Gisela Romero is a versatile Latin singer with a strong love for traditional Mexican music and a jazz enthusiast.
She was born in Leon, México in 1981 and has lived in Canada since 2008. She was educated in singing, harmony, and musical theory at Cultural Center Mexico contemporáneo in Aguascalientes, México, and in graphic design at La Salle University in Leon, México.
She started singing at the age of nine, but her professional development as a singer began in her teen years. She has had the opportunity to work in several projects in Canada and Mexico as a lead singer with many bands in both countries, some musicals and also as backup singer with important Latin figures like José Alberto "El Canario", Maelo Ruiz, David Pabon, and Jerry Rivera.
She has participated in various editions of festivals, mostly in the Canadian west coast, such as Expolatino, Mexifest, Lilac Festival, Taste of Calgary, Fiestaval, Saskatoon Salsa Congress, and Regina Latin Fest, to mention some.
From 2012 to 2018, she was a co-owner of Joker Entertainment, a company specialized in concert logistics and production. During that time, they produced a total of 26 shows with some of the most important Latin Grammy award-winning artists from all over Latin America, the Caribbean, and Spain, all in Calgary.
In 2015, she won first place in the Spanish category of the Contest Multicultural Idol produced by RED FM in Calgary. In 2019, she was awarded as Best Solo Singer by Fiestaval latin fest and the Calgary Multicultural Art Society. She released her first album "Mil veces más" in July of 2019, which was nominated for the YYC Music Awards 2020 in the category of World Recording of the Year.
She's an artist made in Mexico and grown in Canada! 
Kate Stevens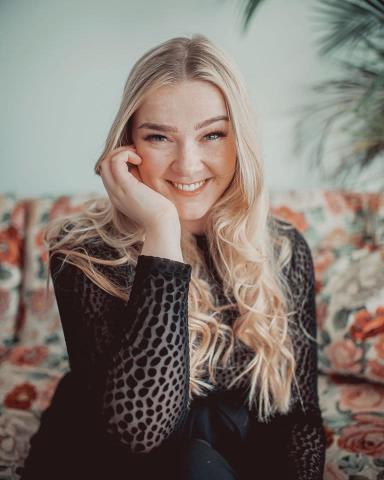 Kate Stevens is a vivacious RnB singer/songwriter based in Calgary, Alberta. Her buoyant stage persona mirrors her heart-on-sleeve, lyrical sensibilities. Her latest single, the reserved and honest 'Meant for Me,' has received over 300k streams across platforms. Stevens has received three YYC Music Awards including Female Artist of the Year.
Passionate about working and advocating for youth, Stevens understands the importance of showcasing the possibilities of young people and music in her community. She currently plays a lead role in numerous music organizations in Calgary and abroad. Her work has encouraged a sense of belonging and the creation of opportunities for youth the showcase and further their musical goals.
Northern Beauties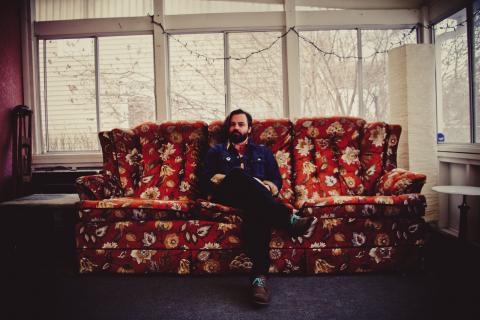 Veteran of the Western Canadian music scene, Edmonton native Todd Stewart now resides in Calgary Alberta. Recipient of the Western Canadian Music Award for Roots Group/ Duo of the year 2016 and a YYC Music Award for Folk Recording of the year 2016. Todd Stewart is the Songwriter and Front Man of Calgary's popular Western Roots group the Northern Beauties.
Showcasing nationally and internationally in Europe & the U.S including a feature in Nashville at the legendary BlueBird Cafe and Hamburg Germany's Reeperbahn Festival, his songs have broken out of the local walls of Calgary.
Now signed with Americana Music Publishing, his first solo titled release "Everything You Want", is a stripped down and heart heavy folk album, with haunting melodies that feature tender vocals with hard won lyrics. His latest release shines a deathless light on his love for songwriting and the craft of the performer.
The Spanish Flies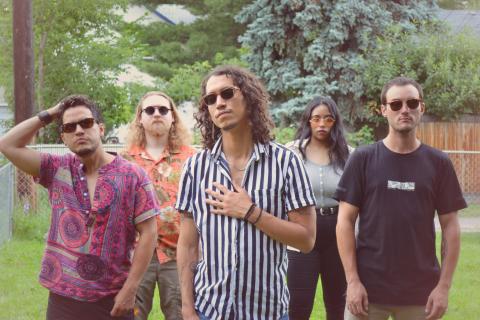 Founded by lead singer and guitarist Feliam Gamarra in Edmonton, Canada in 2016, The Spanish Flies have released two EPs: "Ignorance is Bliss" (2017) and "Good Things Come to Those Who Wait" (2018). The latter of which received a nomination at the Edmonton Music Awards (Latin Song of The Year) in 2019. Poised to release their first full-length "I Have to Change to Stay The Same", The Spanish Flies are making waves in the Edmonton Music Scene. A perfect addition to any party, and an unmatched stylistic movement of indie rock and latin grooves.
The concert is streamed on August 27, but videos from all performances are available to view on CKUA's website. 
Stream on CKUA