Join the AFA in recognizing its 30th Anniversary and the annual Month of the Artist by celebrating our local artists and arts organizations. Get to know Robin Cisek, singer/songwriter.  
Robin Cisek is a singer/ songwriter who creates melodic and moody, alternative pop with introspective and vulnerable lyrics. Jump to her bio below. As of June 2021, new music from her most recent album, Delicate Minds, is available now on her website or via Spotify.
We had an opportunity ask Robin about her music, her artistic practice, and about being an artist in Alberta...
Tell us about your music practice
I typically have a very fluid process when it comes to songwriting. In the past, I have scratched entire songs and then started over to create something I love.
When I am writing, I like leaving room in my songs to be creative. The recording studio can be a fantastic place to be spontaneous and come up with new ideas and having too rigid of a song structure often closes you off to the possibilities.
I like to connect my songwriting to my own experiences, I have taken inspiration with my experiences with health problems, my own mental health and relationships of mine or of people around me. It is important to me to create songs that talk about important things that connect people through common feelings thoughts and emotions.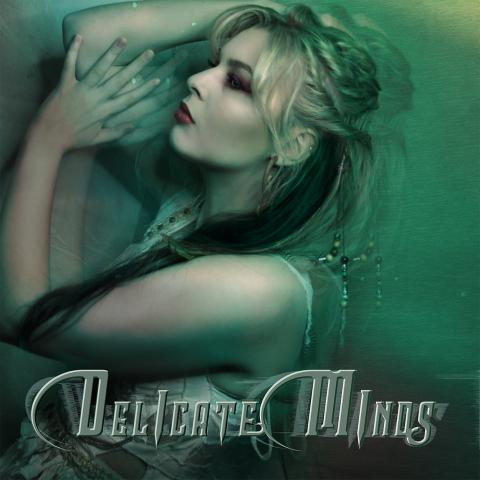 Album cover for Robin Cisek's Delicate Minds
My latest album, Delicate Minds, is about all different aspects of mental health which I view as a universal subject. I think everyone can relate to having anxiety, having a bad mental health day or experiencing trauma in their lives and we need to talk about it more often to normalize it.
What is it like to be an artist working in Alberta?
Being a pop artist in a western province has sometimes created challenges. My genre of music doesn't typically fit with what people expect to hear at live concerts.
On the other hand, and many people may not know this, but in Alberta, especially Edmonton where I am located, there is a beautiful, vibrant community of artists and musicians! There are so many people who I've met, worked beside, collaborated with and watched grow that are so incredibly talented and unique.
It's been really cool to be involved in this community!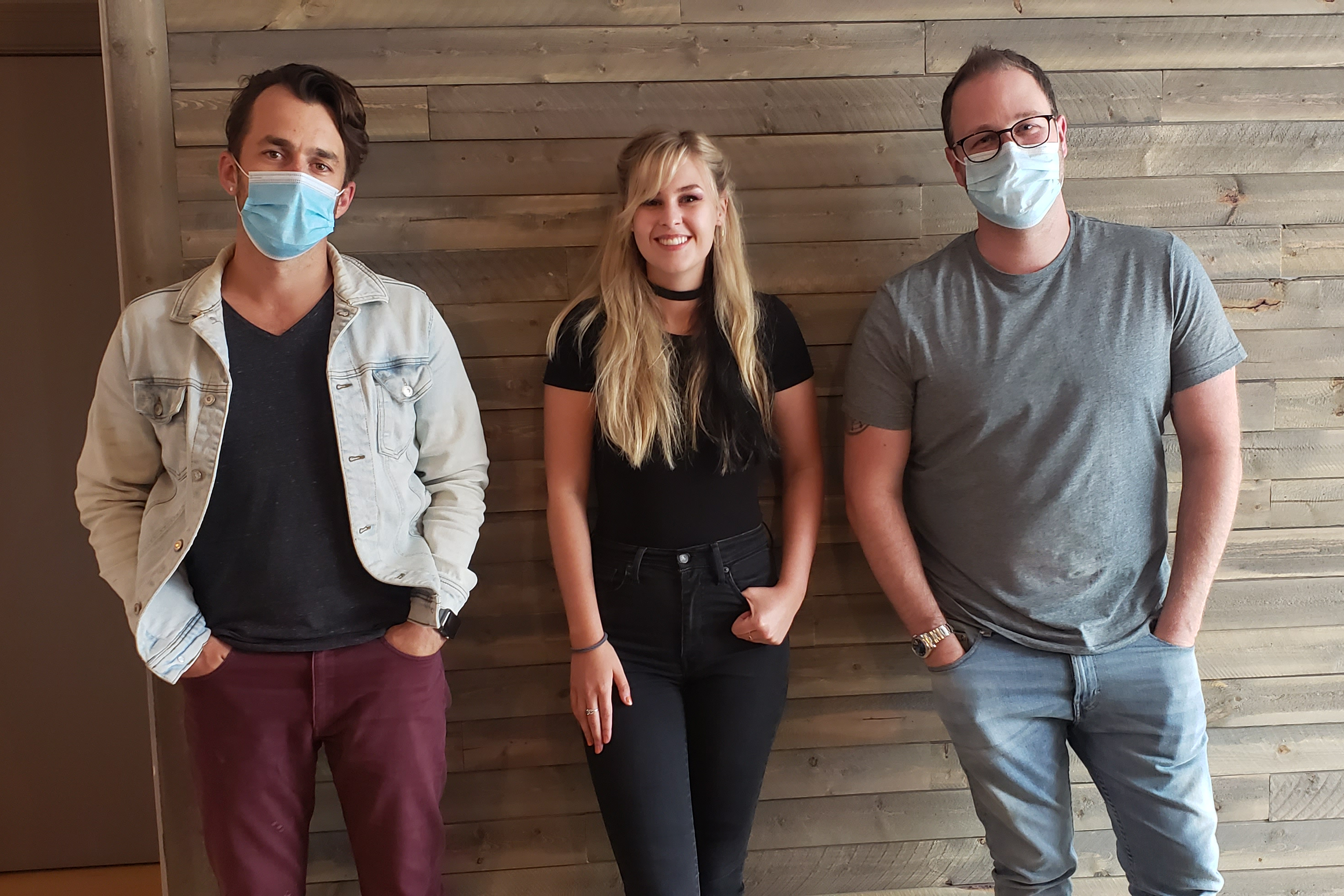 Robin in studio with her producers
You recently posted on Instagram about successes from the past year. Can you tell us about a few highlights?
I've definitely been feeling extremely blessed with the new album I've released. It's been really cool to see so many people relate to the things I talk about in my music. The music and the topics within the songs have been very well received, and I have had opportunities that I could have never expected. It's been a huge step in my career as a musician.
The Alberta Foundation for the Arts has provided me with an Individual Project Grant that has allowed me to capitalize on my music's success and create more opportunities for my career. Through their support in marketing and promoting my project, I've been able to share my music and my personal message about mental health with new people.
This summer, I've had more streams than ever before and it has opened doors to sync licensing, radio charts, performance opportunities and so much more! I am also super excited to be attending a program from Canada's Music Incubator as one of 7 chosen to be part of APTN and RBC's Indigenous Music Accelerator. I know it will be an amazing opportunity to progress my career and learn from some amazing mentors.
Currently, I'm working on new music and looking to get back in the studio soon! I received an Individual Micro-grant from Alberta Music which is supporting my next single!
The last year has offered little opportunity for live, in-person performance. How have you adjusted during the pandemic?
The pandemic has been especially challenging for all artists and musicians, and has really challenged me to get creative! I've had to rely on different tools like social media, livestreaming, YouTube and other outlets to progress my career.
Robin performing in Edmonton in 2019 at the Northern Alberta Jubiliee Auditiorium
I've been very fortunate to land performance opportunities both online and socially distanced when restrictions allowed for it. This year, my live shows are something I have been looking to improve on. I just want to give people a really great show especially when people are stuck inside and missing that human interaction! I've been investing in my live show and practicing my craft, and I can't wait for the next chance to perform!
For me, this year has been about adapting and talking about the real things that are affecting all of us, like our mental health. On the negative side, I wish I could perform live more and I wish I could have gone out, networked, and had a chance to pound the pavement for my debut album.
On the positive side, it's allowed me to take the time to reconnect with myself creatively, hone my craft and improve what I'm working on. I'm excited for what is to come!
What's the most important thing Albertans can do to support local artists in Alberta?
One of the most important things that Albertans can do is to support local artists on social media.
By liking, following, sharing, streaming and commenting on posts, videos, music etc. you are helping our music get out there and giving positive feedback that lets us know we are supported. It only takes a moment of your time, doesn't cost anything, and helps our content reach new listeners who may support us too!
During the pandemic, when we aren't allowed to go out, play live and hustle our merch and CDs, social media is one of the only ways we are able to reach people and share what we do. If you have the funds to do so, consider purchasing some merch or CDs from an artist you love, hiring them for a socially distanced or live streamed concert, or even giving a donation or tip!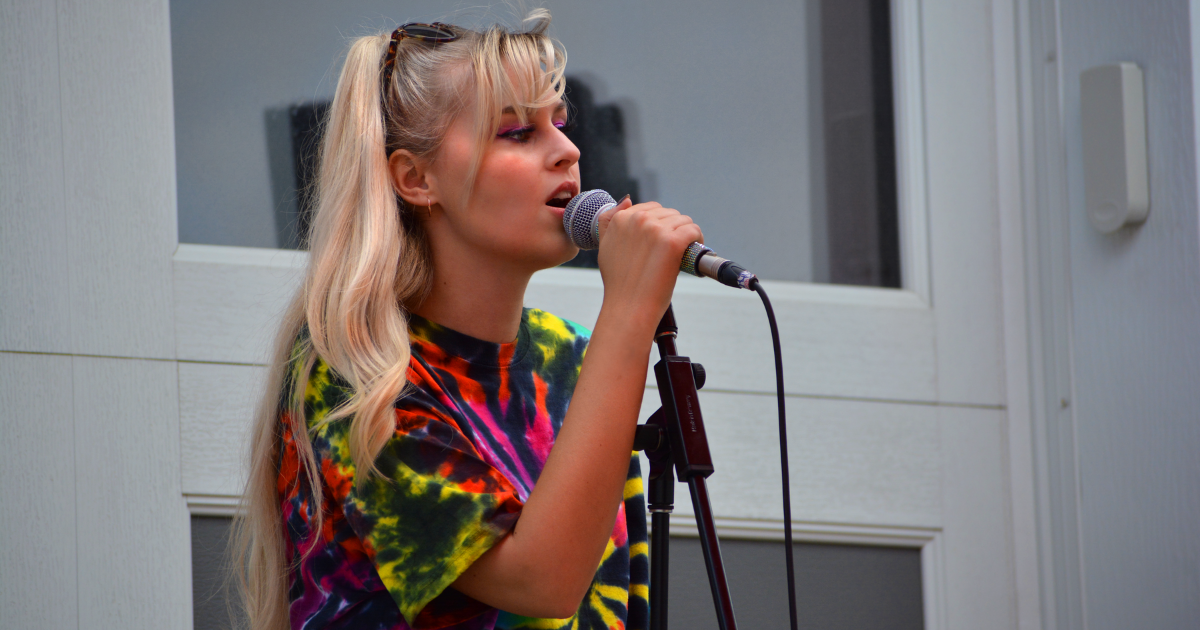 Finally, and perhaps a little controversially, the ultimate way for you to support local musicians is to make sure they're getting treated and paid fairly. We as artists have costs to cover, being a musician is a challenging career choice and, even though it is appreciated, we can't make a living and continue to make music on exposure alone.
Often I see musicians playing free shows and receiving no compensation for their time on stage, the hours of practice before, and the equipment they use. I think this is something that needs to change in the music industry. All musicians and artists appreciate it when people support them and work to make sure that they recieve fair pay for their effort, skill and time.
So next time you see someone playing live music, throw a 5'er into the guitar case or make sure your organization has a budget to compensate or present an honorarium to an artist or musician!
Robin Cisek bio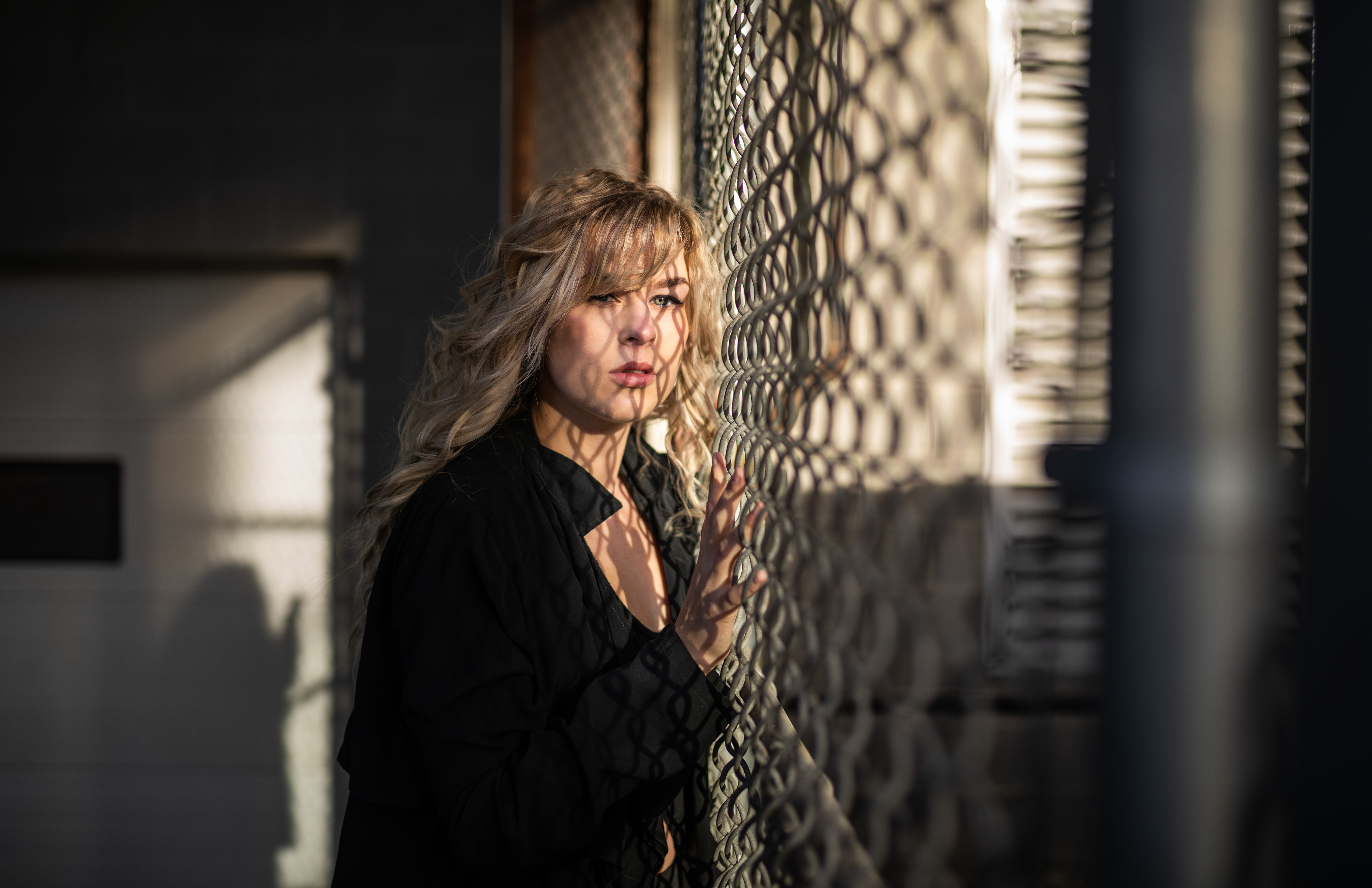 Robin uses her soulful and highly stylized vocals to create mysterious and dramatic narratives that are captivating and powerful. Robin's inspiration comes from her own experiences and her Indigenous heritage.
Robin is emerging professional artist and released her first commercial song at the end of 2017, and then another in 2018. Robin's single, "Waiting on You" claimed the #1 spot on an Indigenous International Radio chart and remained on the countdown for 24 weeks.
With her Freshman album, released in June 2021, Robin shows her dedication to creating music that has a profound meaning while being melodic, catchy and listenable. Through her new music she will be discussing the deep meanings and emotional aspects of mental health while infusing her lyrics and sound with hopefulness and a positive outlook on the future.
---
How will you take part in art and support artists? Share your experiences through social media by tagging the AFA and using the hashtag #TakePartInArt.