Art Aquisition by Application | Deadline is April 1
Deadline:

Apr 1, 2021 - 11:45 pm
The AFA invites Alberta artists to submit artworks for the Art Acquisition by Application program.
Accepted works become part of the provincial collection and appear in AFA programs, on the AFA website, including the virtual museum, and throughout the province in schools, libraries, post post-secondary institutions, government buildings, and community organizations.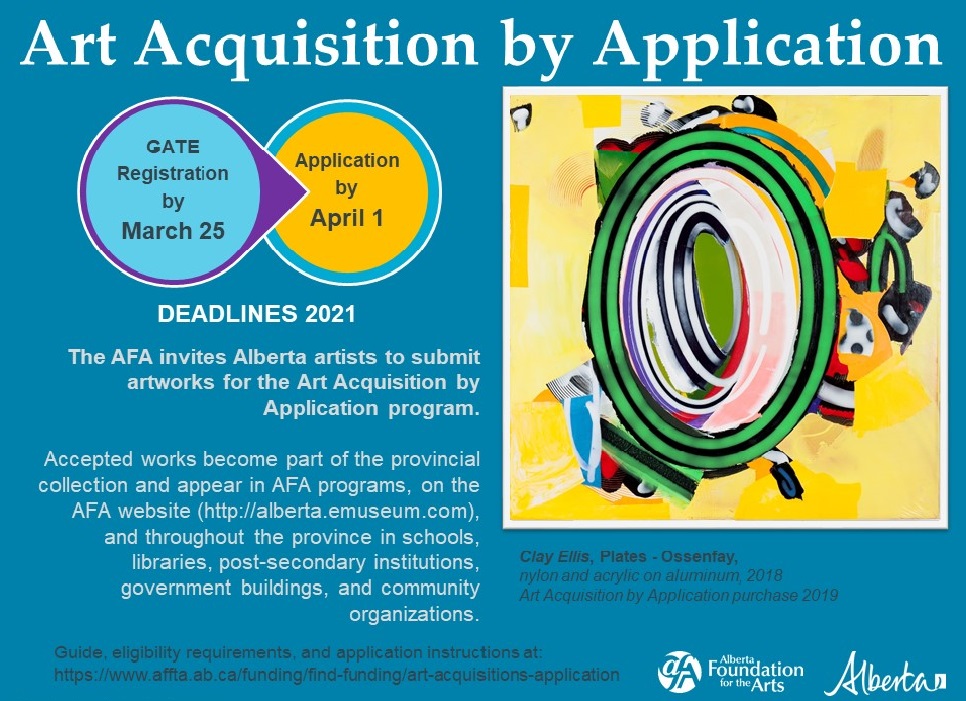 L'AFA invite les artistes de l'Alberta à soumettre leurs oeuvres dans le cadre du programme d'acquisition d'oeuvres d'art de la fondation.
Les oeuvres acceptées s'ajouteront à la collection provinciale et seront exposées lors des activités de l'AFA et sur son site Web, de même que partout dans les écoles, les bibliothèques, les établissements postsecondaires et les édifices gouvernementaux et communautaires de la province.