Alberta Spotlight: September 17 Concert
Alberta Music, the National Music Centre, CKUA and Stagehand are partnering, with support from the Government of Alberta, to deliver Alberta Spotlight, a weekly online concert series featuring Alberta musicians. The funding will go directly to Alberta artists who will be performing.
Concerts will be streamed every week on Thursday at 4:30 p.m. on the CKUA radio network.
Artists performing on September 17
Arlo Maverick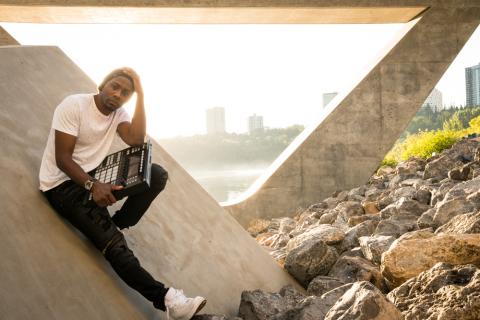 Three time EMA Award Winner Arlo Maverick is a Hip-Hop artist who aims to move his fans physically and emotionally. With his slogan of "Music that's well rounded like Beyonce's hips", Arlo's music is relatable and timely touching on everything from dating with trust issues, coping with suicide, to being undervalued at your 9 to 5.
Sonically, Arlo's music tells a story much like his words. In listening to his music, you can hear how his wit and wordplay marry his musical scores that incorporate genres like Soul and EDM, but are distinctly hip-hop. When you consider that Arlo has received airplay in multiple countries (US, Japan), appeared in a variety of publications (Vice, Noisey), and charted on national campus radio charts (CMJ, Earshot) it's clear his proficiency hasn't gone unnoticed.
Stepping away from hip-hop's tradition of just an MC and a DJ, Arlo incorporates this hip-hop staple with his live band, Rich Echo. Arlo's live show, which he describes as a symbiotic exchange, has opened doors for him to headline festivals (North Country Fair, Sasquatch Gathering), open for hip-hop icons (Classified, Shad) and travel overseas (UK, South Korea).
Arlo is currently releasing singles to build interest for a full-length album.
KARÍMAH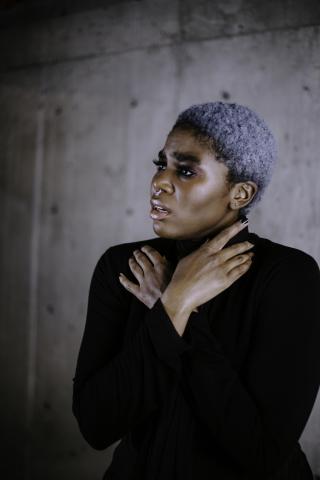 K A R Í M A H is a proud black femme; genre-bending singer/songwriter of Soul, R&B and alternative pop.
K A R Í M A H's latest material is inspired by her favourite sayings: "Reveal to heal", and "you've got to go through hell to get out of it". With a penchant for going against the grain with her tongue pressed firmly to her cheek, it's no surprise that her upcoming debut EP is entitled "THIS IS THE END". K A R Í M A H's tackles topics of feminism, questioning gender roles, growing up, emotional abuse and suicide, all with the lens of a survivor. Singing in both English and French, K A R Í M A H embraces both the doom and gloom and beauty of life in her catchy yet unique songs.
K A R Í M A H's music is a cathartic journey—soulful and dark, full of fury and hope. For fans of : Lizzo, Beyoncé, Solange, Adele, Alabama Shakes
Mike Plume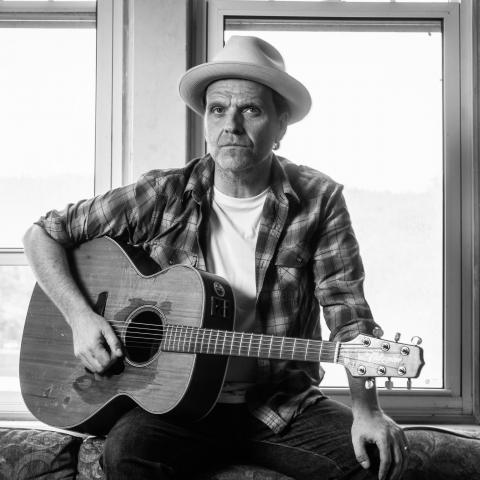 On his new album Lonesome Stretch Of Highway, Mike Plume is reborn. Its nine tracks bear the Edmonton singer/songwriter's distinctive mark, but with an added crackling energy that's a byproduct of hard-won experience.
Having first arrived on the scene in the midst of the alt-country insurgency of the early 1990s, Plume and his loyal band have logged countless miles around the globe, touring with the likes of Steve Earle, The Mavericks, John Hiatt and others, while befriending legends such as Levon Helm and Stompin' Tom Connors. The lessons he's learned along the way have left an indelible mark on Lonesome Stretch Of Highway, with songs such as "Younger Than We Are Today," "It's A Long Way" (featuring The Road Hammers), and "Perfume And Gasoline" destined to take a place among his best-loved tunes.
Plume has long been known for his richly detailed storytelling style and unyielding devotion to rock and roll's original spirit. That's all present on Lonesome Stretch Of Highway, powered by Plume's earthy, uncompromising voice. That combination is proof that one of Canada's most accomplished singer/songwriters remains at the top of his game and is ready to hit that highway again.
Mbira Renaissance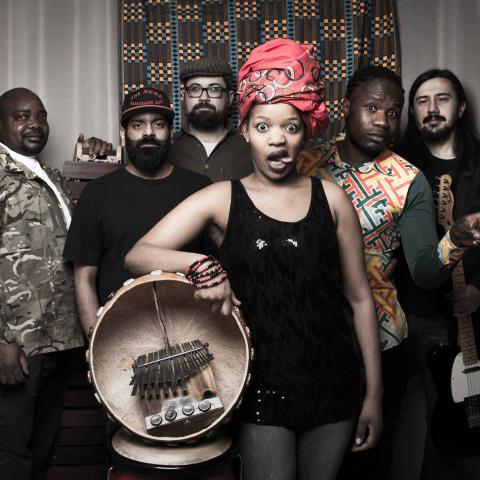 The band is proud of the diversity and global experience it brings to the Canadian local music scene and this is reflected in its line up. Chaka and Chiedza are from Zimbabwe. Having moved to Canada between 2008 and 2015, they bring the band's Zimbabwean flavor to the music. James, who was born and raised in Edmonton, brings with him perspectives from teaching overseas after spending many years in Japan – where he first discovered a style of mbira music. George brings over 20 years of experience touring Canada as a jazz musician, fusing Traditional Greek Music with modern jazz. Vinay holds the band together on the drums and brings with him his experiences and perspectives of being raised in a musical family of Indian ethnicity and East African roots – in Edmonton !
Donald Ray Johnson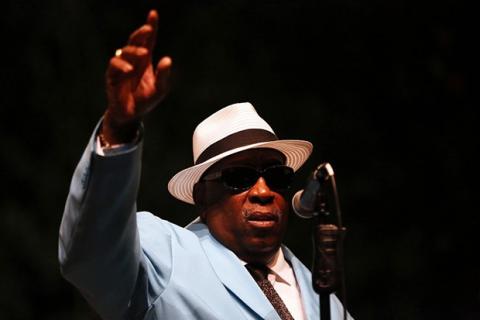 Donald Ray Johnson is a Grammy Award-winning rhythm and blues vocalist and drummer. Now based in the lovely city of Calgary, Donald Ray (also known as Don Johnson) is always keeping busy with different concerts and events. 
The concert is streamed on September 17, but videos from all performances are available to view on CKUA's website.